Editor Profiles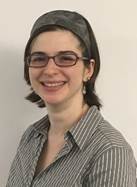 Tovah has been an Editor for BMC since 2016 and has been working on BMC Nursing since 2017. Before moving into publishing, Tovah received her Ph.D. from Johns Hopkins University, USA, where she studied calcium signaling in yeast, developing a novel microscopy probe for real-time measurement of calcineurin activity. An early fascination with Punnett squares lead to a focus on genetics, which then broadened into an interest in the communication and application of scientific research across disciplines. Tovah is an editor for the BMC series blog and is interested in promoting best practices in health care.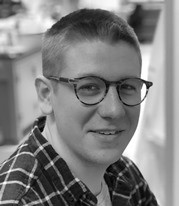 Oliver has been Manuscript Editor for the BMC Series journals since October 2019. He has a Bachelor degree in Biology and a Master by Research degree specialised in Behavioural Ecology and Reproductive Evolution, both from the University of Lincoln. Here he studied the effect of Life history evolution and female reproductive architecture on spermatozoa diversity across complex mating systems before moving to Syracuse, NY to continue his research by using integrative molecular approaches at the Center for Reproductive Evolution. He then joined the BMC Series as an Assistant Editor in September 2018 and is excited to continue to work for the BMC Series journals, driving the development of Open Access as Manuscript Editor.
Nursing Research Methods
Anto De Pol is a professor of Histology and Embryology in the Faculty of Medicine and Surgery of the University of Modena and Reggio Emilia. In 1984, he was visiting professor at the Department of Anatomy of the University of Cambridge, UK. From 1985 to 2000, he was Associate Professor of Histology at the University of Modena e Reggio Emilia. From 2005 to 2008 he was Vice-Rector of University of Modena e Reggio Emilia. Since 2004, he has been the President of the Nursing degree, the vice-director of Anatomy and Histology Department, the Director of the CEIA center and Head of the Centre of Proteomics (CIPro) of the University of Modena e Reggio Emilia. He is also Director of CHI.M.O.MO of the University of Modena e Reggio Emilia. His research concerns the dynamics of ovarian germ cells, analysis of molecular factors affecting oocyte competence and the use of stem cell in regenerative medicine. His scientific interests also include apoptosis related to signals in precancerous lesions of the human colon and Akt-mediated nuclear signalling. Recently his field of interest has turned to human stem cells isolated from alternative sources, i.e. Dental Pulp Stem Cells and Amniotic fluid Stem Cells, and on their differentiation ability in vitro and in vivo.
Professor De Pol has been Section Editor for BMC Nursing since 2014.
Evidence-based nursing care
Professor Bridget Johnson holds the post of Florence Nightingale Foundation Chair in Clinical Nursing Practice Research in the School of Medicine, Dentistry and Nursing, University of Glasgow, Scotland. This a joint post between the University of Glasgow and NHS Greater Glasgow and Clyde.
Bridget is a registered nurse and has a clinical, educational and research background in palliative care. Bridget qualified as a nurse from St Bartholomew's Hospital in London, UK, before undertaking a Bachelor of Nursing (Honours) degree in nursing at the University of Wales, College of Medicine (Cardiff, Wales). She completed a Post Graduate Certificate in Education whilst in Cardiff. She graduated with her PhD from the University of Glasgow, Scotland, in 2002. Bridget has worked in the Universities of Stirling, Dundee and Nottingham. Bridget was a Professor of Palliative and Supportive Care and co-lead of the Sue Ryder Care Centre for the Study of Supportive, Palliative and End of Life Care at University of Nottingham, UK, from 2013-April 2016.
Bridget's research has centered on self-care and advanced cancer, telehealth and palliative care symptom management in palliative care and laterally developing and testing interventions related to dignity and end of life care. She has a keen interest in her current role in supporting nurses to integrate and implement evidenced base practice and building clinical academic careers. Bridget supports a number of PhD students doing palliative care studies.
Bridget has been Section Editor for BMC Nursing since 2015.
Bridget tweets as @BridgetJohnst and co-hosts a palliative/end of life twitter group @Weeolc
Service organization, utilization, and collaborative care
Dr. Markaki holds an Associate Professor position at the University of Alabama at Birmingham, USA and is Co-Director of the WHO Collaborating Center for International Nursing. A strong believer in crossing discipline and culture boundaries, she combines an advanced practice background in public/community health nursing with a medical anthropologist's perspective of global health. She holds a PhD from the Faculty of Medicine, University of Crete, Greece as well as an MSN and MA from Case Western Reserve University, Ohio. She has extensively taught and mentored nursing, public health and medical students, residents and professional nurses across continents.
As a health systems researcher, Dr. Markaki studies nursing impact on primary health care outcomes. Her main interests include global health, capacity building, collaborative practice, inter-professional teaching and compassionate care. Through her work, she integrates global health into nursing education and empowers providers and communities towards achieving the sustainable development goals.
Dr. Markaki has been Section Editor for BMC Nursing since 2015.
Service organization, utilization, and collaborative care

Professor Petrucka works at the University of Saskatchewan in the College of Nursing as well as an adjunct at the Nelson Mandela African Institute of Science and Technology in Tanzania.
As a nurse scientist, she practices in the area of linking local and global health, indigenous peoples' health and women's health issues. Her program of research is supported by an innovative team of colleagues and emerging scholars from across the world. Her primary areas of research are focused on the first thousand days of life, the dual burden of diseases in marginalized communities, and one health. We have a keen interest in novel technologies such as drones, robots, and simultation to advance equity in health and health care.
Pammla joined the BMC Nursing editorial board in 2015 and became the Section co-Editor in 2016. She is committed to diversity and innovation in publications and looks forward to your contributions.
Nursing and Interprofessional Education

Professor Lesley Wilkes is Professor of Nursing and Director of the Centre for Nursing Research and Practice Development (Joint appointment with the School of Nursing and Midwifery, UWS and the Nepean Blue Mountains Local Health District). Professor Wilkes has contributed significantly to the growth and enhancement of nursing research in Australia. She has successfully led a number of research projects including NHMRC and ARC Linkage grants. She has expertise in both qualitative and quantitative research methods and has undertaken a number of studies related to nursing issues. In addition, she has supervised and is currently supervising a number of Masters and PhD students. Professor Wilkes is one of UWS's top researchers for 2004-2006 triennium and is in the top 40 by publication and in the top 20 by higher degree research student completions. She is a prolifically active researcher and has a high track record of successful research grants. Her research has received high community recognition nationally and internationally through extensive media coverage showcasing her research expertise in areas such as organisational violence, family and community health, prostate cancer, and child-to-mother violence, through both radio and television networks. She is one of the most prolific publishers of nursing research in Australia.