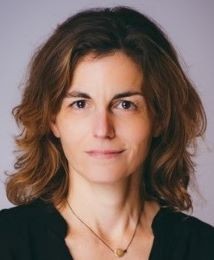 Betty is the Editor of BMC Nursing. Betty did first a BA in Primary Education at Aristotle University of Thessaloniki, then an MA in Speech and Language Therapy, an MA in Cognitive Neuropsychology, and a BA in Linguistics at Complutense University of Madrid. She then moved to Sydney to do a PhD in Cognitive Science at Macquarie University. Before joining BMC, Betty worked in academia for 10 years: she was a Marie-Curie Experienced Researcher at Bangor University, a British Academy Postdoctoral Fellow at Royal Holloway, University of London, and a Research Scientist at the Max Planck Institute for Human Development and the University of Göttingen.
Senior Editorial Board Members
Professor Bridget Johnston FRCN
Bridg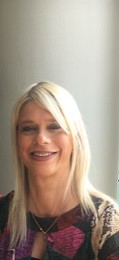 et Johnston is a clinical academic and holds the post Clinical Professor of Nursing and Palliative Care at University of Glasgow. This is a joint post between the University of Glasgow and NHS Greater Glasgow and Clyde in Scotland. She is also Director of Research for the School of Medicine, Dentistry and Nursing. Professor Johnston is a registered nurse and has a clinical, educational and research background in palliative and end of life care. Furthermore, she leads a palliative care research group at the University of Glasgow. The work of the group is underpinned by patient and public involvement. Professor Johnston supports a number of PhD students from across the world doing palliative care studies and is also involved in supporting and building capacity in nurse clinical academics. Professor Johnston has published widely, with over 100 peer reviewed publications. She tweets as @BridgetJohnst
Professor Adelais Markaki
Adela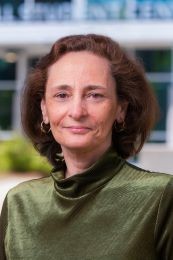 is Markaki is Professor at the University of Alabama at Birmingham (UAB) School of Nursing, and Co-Director of the PAHO/WHO Collaborating Center for International Nursing. Dr. Markaki combines an advanced practice background in public/community health nursing with a medical anthropologist's perspective of global health. Her international career spans over clinical, administrative, and academic positions both in the USA and her home country, Greece. As a health systems' researcher, she studies nursing contributions to primary health care and global health, with a focus on capacity building, collaborative practice, interprofessional teaching, and compassionate care. She has extensively mentored nursing/medical/public health students, medical residents, and professional nurses. In 2020, she was inducted as a Fellow in the American Academy of Nursing. Since 2014, she has served as Associate Editor, Section Editor, and Senior Editorial Board Member for BMC Nursing.
Professor Pammla Petrucka
Pammla Petrucka is a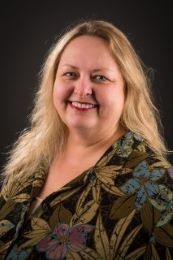 Professor at the College of Nursing, University of Saskatchewan, a visiting Professor with the AKU-SONAM (Pakistan), and an adjunct professor with Nelson Mandela African Institution of Science and Technology (Tanzania). As a nurse scientist, Pammla has worked primarily in the area of global health with a focus on 'populations with potential' (often referred to as marginalized populations), specifically women and homeless youth. She has been involved as a volunteer with Academics without Borders for nearly a decade with a keen interest in building the next generation of African science by/with African scientists. She has supervised or co-supervised over 50 masters and PhDs on 4 continents. She has served as a Section Editor and Senior Editorial Board Member for BMC Nursing since mid-2016.
Professor Virginia Plummer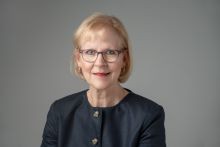 Virginia Plummer is a Professor of Nursing at the School of Health at Federation University Australia. Virginia's research interests include emergency and disaster nursing management, intensive care, nursing informatics, midwifery, health service evaluation and associated policy. Virginia has analysed almost two million nursing hours in three countries to explore the cost of nursing care. She has supervised 26 PhD students and 60 HDR students to completion.
Professor Francisco Sampaio
Francisco Sampaio is a Senior Editorial Board Member of BMC Nursing. He is an Assistant Professor at the Nursing School of Porto,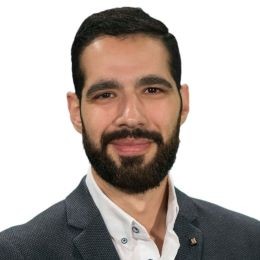 Portugal, as well as a Doctorate Integrated Researcher at CINTESIS - Center for Health Technology and Services Research' "NursID: Innovation & Development in Nursing" research group (Porto, Portugal). Francisco Sampaio holds a Master in Psychiatric and Mental Health Nursing, a PhD in Nursing Sciences and a Postdoctoral Fellowship. He is a Registered Psychiatric and Mental Health Nurse, and he is currently the President of the Psychiatric and Mental Health Nursing Speciality Board of the Portuguese Council of Nurses (2020-2023). He is also a member of the Northern Portugal Regional Coordination of Mental Health. Francisco Sampaio's current research interests are anxiety, psychotherapeutic intervention, nursing taxonomies, and psychiatric and mental health nursing.